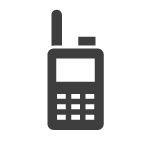 The Sheriff's Office utilizes Reserve Deputies to supplement the manpower of the full-time Deputies.
The Reserve Deputies receive 150 hours of in-service training and 132 hours of training through the
Nebraska Law Enforcement Training Center to become certified Reserve Law Enforcement Officers.
All Reserve Deputies serving the Washington County Sheriff's office must reside in Washington County.
For more information on the Reserve Program please contact the Reserve Program Coordinator,
Captain Kevin Willis at 402-426-6976 or at chiefdeputywillis@washcosheriff.org
Please note that we are NOT CURRENTLY ACCEPTING applications for reserve and part-time deputies.