Our Mission
It is the mission of the Washington County Sheriff's Office to protect the lives and property of the people in Washington County. To accomplish the mission, the members of the Washington County Sheriff's Office are committed to honesty and integrity in their relationship with the people in the county and within the sheriff's office. We have a commitment to respect individual dignity in all people and to be caring and understanding. We also have a commitment to provide service in a fair, consistent and impartial manner.
Sheriff Mike Robinson
T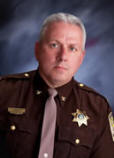 hank you for visiting our website. My name is Mike Robinson and I am extremely proud to serve as Washington County Sheriff. From my earliest duties as a patrol officer in 1980, to my current role as Sheriff, I have never forgotten the importance of my responsibilities -- to provide law enforcement services for all residents. Along with an experienced and dedicated staff, our Office remains vigilant and vows to work to keep the area in which we live safe and secure.
As always, we remain Committed to Excellence.
About Our Office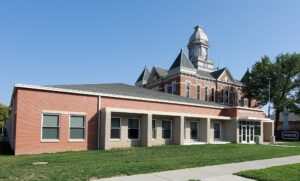 The Washington County Sheriff's Office serves over 20,000 residents. Our Office handles calls and provides police services for six communities within Washington, County, Nebraska.
Mobile Command Post Vehicle
Marine Patrol
Honor Guard
See Someone You Recognize?
If you have any information about the whereabouts of those pictured, please contact Washington County Sheriff's office at 402-426-6866. Do not try to apprehend, or detain. If this is an emergency, dial 911.
Amber Alert
Tribute: Marshal Albert Suverkrubbe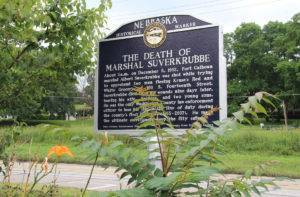 Marshal Suverkrubbe was the only Washington County law enforcement officer to lose his life in the line of duty during the county's first 152 years (1855-2007). He made the ultimate sacrifice to keep the city safe.