Our Mission
It is the mission of the Washington County Sheriff's Office to protect the lives and property of the people in Washington County. To accomplish the mission, the members of the Washington County Sheriff's Office are committed to honesty and integrity in their relationship with the people in the county and within the sheriff's office. We have a commitment to respect individual dignity in all people and to be caring and understanding. We also have a commitment to provide service in a fair, consistent and impartial manner.
Tribute: Marshal Albert Suverkrubbe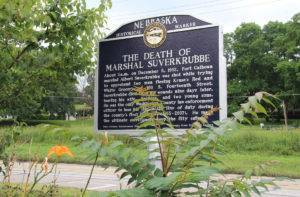 Marshal Suverkrubbe was the only Washington County law enforcement officer to lose his life in the line of duty during the county's first 152 years (1855-2007). He made the ultimate sacrifice to keep the city safe.