The Sheriff's Office currently maintains a nine-member Special Response Team. The Patrol Captain supervises the Team.
Some of duties include:
Critical Incident Response
High Risk Warrant Service
Barricaded Suspect Incidents
Hostage Rescue
Domestic Terrorism
Bomb Threats
Certifications and Training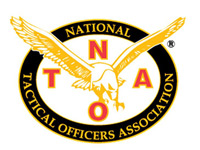 The team currently trains together twice a month. Team members are trained in many areas including, defensive tactics, dramatic entry, munitions, sniper, and many other areas.
Team membership – National Tactical Officers Association
Member – Nebraska Use of Force Trainers Assoc.
Certified – Tactical Team Operations Course through Countermeasures Tactical Institute
Certified – Armor Holdings Corp. Chemical Munitions Instructor Course
Trained Hostage Negotiator on staff
200 hours yearly per member of continuous tactical training