The New Washington County Justice Center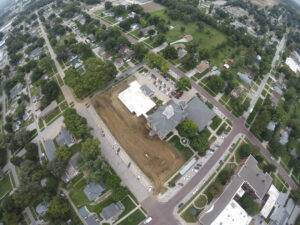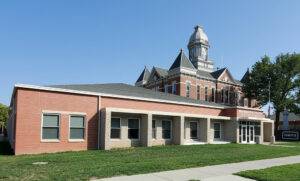 The Washington County Jail houses inmates arrested by the Blair Police Department, Nebraska State Patrol, Washington County Sheriff's Department, as well as those from Burt County, and other jurisdictions.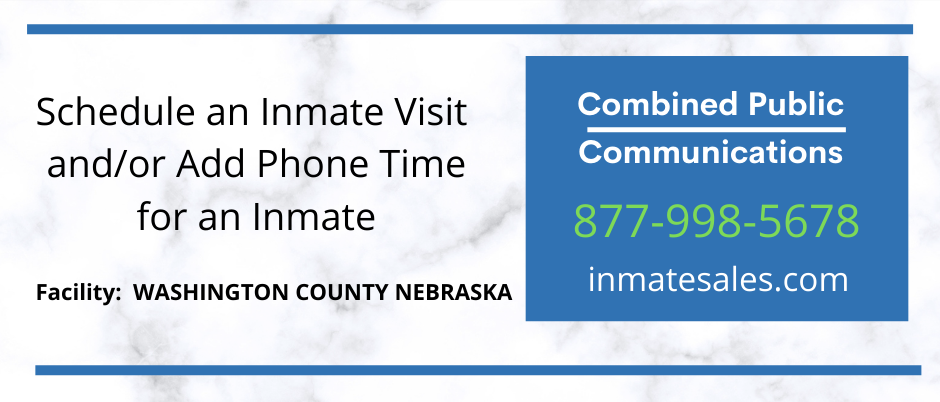 | | |
| --- | --- |
| General Information | 402-426-6868 |
| Civil Process | 402-426-6867 |
| Request a Report | 402-426-6873 |
| Jail Information | 402-426-6861 |
Quick Links:
Visitation Rules
Visitation must be scheduled in advance of the visit regardless of whether the visit is at the Justice center or via our online format. Visitation may be limited to control the number of inmates having visits at any one time. There will be no visitation on holidays or weekends at the Justice Center.  All visitors to the Washington County Justice Center will be required to register – or preregister prior to scheduling a visit. Photo I.D. is required as well as other demographic I.D. information.  Individuals with a recent period of incarceration may be prevented from visiting a current inmate. All children under the age of 18 must have a parent or a legal guardian with them in the visitation room.
Inmate Life
Inmates are assigned to a cell which they share with one other inmate. Housing arrangements for inmates include bunk beds, toilet, shower, video and telephone visitation equipment, television, etc.

All meals are prepared on site. Inmates are not permitted to receive any items brought in the facility by family or friends. Items such as: Hygiene, clothing under garments, and other permitted items are offered through our inmate commissary services. Inmate may participate in this service provided they have money in their inmate commissary account, Family and friends can deposit funds to this account in person at the Justice Center or by clicking on the link above.
All inmates must be processed through "booking." This process includes fingerprinting, photographs, as well as other booking procedures. All inmates are entered into the computer operated records management system, which details the inmate's charges, medical condition, bond amount, etc.
Inmate Rules
All inmates receive a copy of the Inmate Rules and Guidelines at time of booking, or will have access to the information in their respective housing units. It explains, in detail, the policies and procedures for the Washington County Detention Center. All rules, guidelines, and practices are governed by Nebraska Crime Commission – Nebraska Jail Standards Division. All information is subject to change and all changes will take precedence over any previously printed material.