AMBER Alerts are broadcast through radio, television, road signs and all available technology referred to as the AMBER Alert Secondary Distribution Program. These broadcasts let law enforcement use the eyes and ears of the public to help quickly locate an abducted child. The U.S. Department of Justice coordinates the AMBER Alert program on a national basis.
[ap_call_to_action button_text="View Current Alerts" button_url="http://www.missingkids.com/amber" target="_new" button_align="center"][/ap_call_to_action]
The AMBER Alert Program was named in honor of 9-year-old Amber Hagerman who was abducted while riding her bicycle in Arlington, Texas, and was later found murdered. The program is used in all 50 states, the District of Columbia, Puerto Rico and the U.S. Virgin Islands.
Learn more about AMBER Alerts at www.amberalert.gov.
---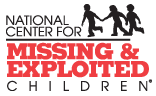 Established in 1984, the National Center for Missing & Exploited Children® is the leading nonprofit organization in the U.S. working with law enforcement, families and the professionals who serve them on issues related to missing and sexually exploited children. As part of its Congressional authorization, NCMEC has created a unique public and private partnership to build a coordinated, national response to the problem of missing and sexually exploited children, establish a missing children hotline and serve as the national clearinghouse for information related to these issues.
If you think you have seen a missing child, contact the National Center for Missing & Exploited Children 24-hours a day, 7 days a week. 1-800-THE-LOST (1-800-843-5678)
---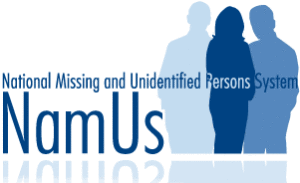 The National Institute of Justice's National Missing and Unidentified Persons System (NamUs) is a national centralized repository and resource center for missing persons and unidentified decedent records. NamUs is a free online system that can be searched by medical examiners, coroners, law enforcement officials and the general public from all over the country in hopes of resolving these cases.