In 2022, 6,325 drivers were arrested for DUI and there were 77 alcohol-related fatalities. Among all alcohol-related crashes in Nebraska, there were 76 fatalities and an additional 602 injuries in 2020. Although final data is not available for 2021 crashes, data show 30% of all fatalities were alcohol-related and nearly 62% of fatalities were not buckled up. We must do everything we can now to stop these dangerous driving behaviors!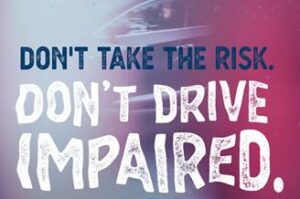 Therefore the Washington County Sheriff's Office NE is participating in the Drive Sober or Get Pulled Over Crackdown. Beginning August 18th and running through September 4th we will put extra Deputies on roads in Washington County where most of our driving complaints originate from and injury accidents occur. We are entering the last part of summer and the Labor Day holiday. We want to ensure everyone gets home safely. So please if you drink an adult beverage have a plan to get home safely. Do risk your life or the lives of others.
Funding for this event comes from the NDOT Highway Safety Office.